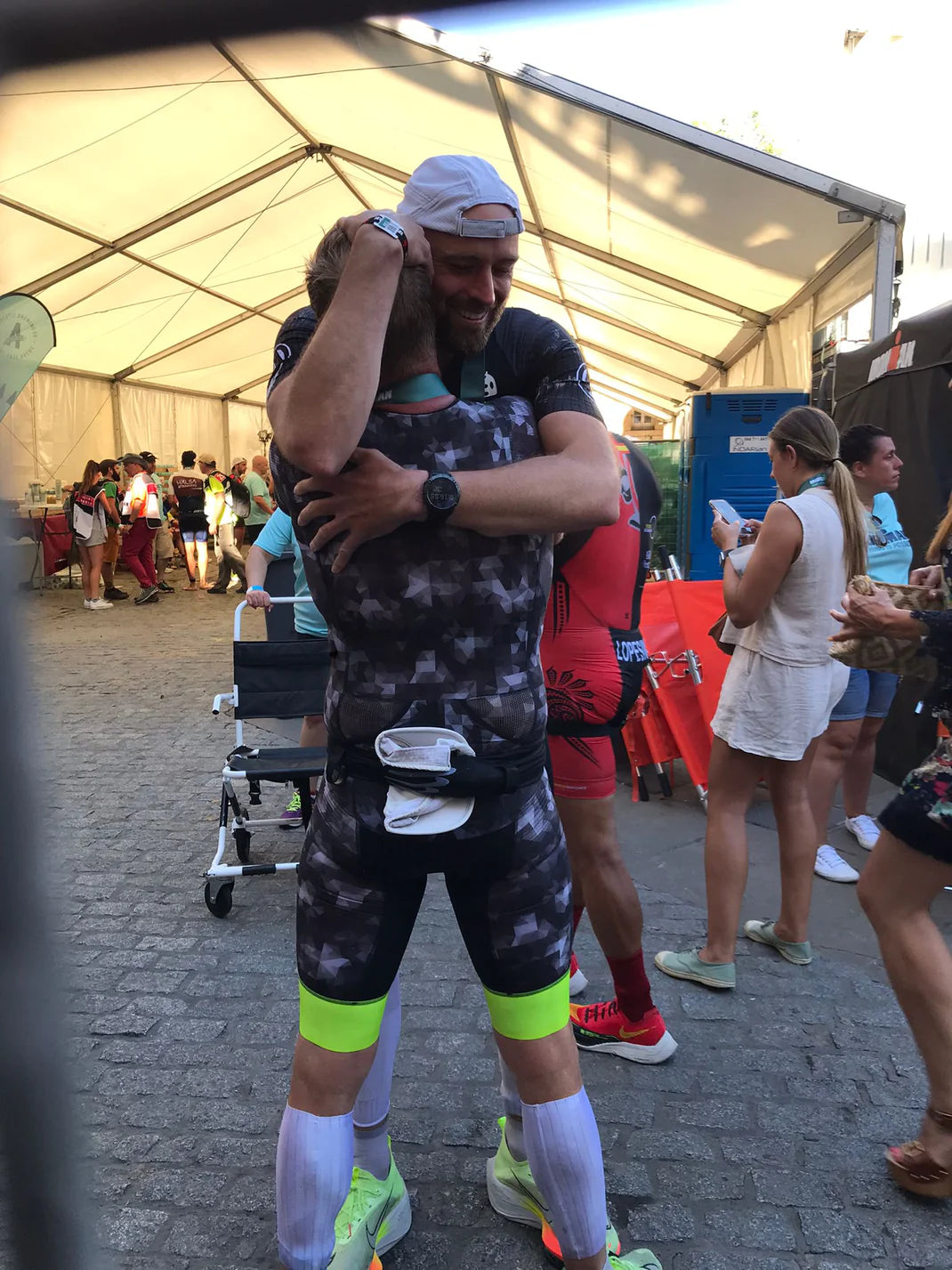 Founders Ramon Siljade and Marijn de Leeuw
Ramon started Apollo Endurance Lab in January 2020 and since then he has been guiding athletes who want to do extreme endurance challenges such as triathlons, ultra runs and 350+ km cycling tours. From his experience as a top athlete and as responsible at the municipality of Amsterdam for combating overweight in children, he is an expert in implementing a healthy lifestyle in both athletes and ordinary people.
Ramon
"In mid-2020, I started the pilot of the Apollo Health Program among 50 athletes who, among other things, participated in a 5-day fasting protocol, mainly aimed at improving their performance. This is how Marijn and I got to know each other better. Shortly before, Marijn had his company sold, had to break free from the old and I accompanied him daily in his training for a full distance Ironman within the athlete program".

Marijn
"When Ramon did the health pitch with us one evening based on a 5-day fasting protocol to make you 'prime' for a healthier lifestyle, I was immediately triggered. Years before that, I came out of an unhealthy lifestyle and was already for a long time looking for a way to grow old in a healthy way. I already exercised a lot, but that does not necessarily change your lifestyle. When I did the 5-day for the first time, I felt reborn and knew that this was the way was to take myself step by step to a healthier lifestyle".

Ramon
"Marijn and I talked more and more during the joint training sessions towards half and full Ironmans when I indicated to him that improving performance for athletes is great, but that my bigger goal is to offer this program to everyone. Did you know that more than half of the average person today is chronically ill?With intermittent fasting, according to Dr. Longo, we can restore and boost health, with immediate tangible results in the short term and better health in the longer term.We agreed to after our Ironman to start a new venture on July 10, 2022 and that's how it all came about."

Marijn
"We are aiming for 1,000 new members in the first year and have been live since January 16, 2023".
Join us and boost your health, click here for more info and register.

The Finish Ironman July 10, 2022 Vitoria-Gasteiz....The start of 5 Day Fast